Hi, there! Nice to meet you!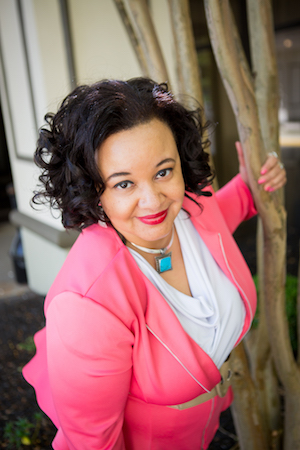 I'm Shakira and my company, SMB Strategic Media LLC is hosting "Growth & Success Con 2019" virtual conference. This will be a curated collection of top strategies, tactics, and mindsets that can help business owners and entrepreneurs grow their businesses.
I am looking to expose business growth and success angles from all aspects of business strategy.
8 Reasons to APPLY to Be A Speaker Partner TODAY!
If you are invited to present (fingers crossed right?) you will be entitled to the following as a speaker partner:
As a speaker partner you will be able showcase yourself as a thought leader on the subject without any of the hassles of managing the technology necessary to host a webinar presentation. Just prepare your presentation and join the webinar (priceless)
Your photo, name, title, company, short bio, website link and social links featured on the official speakers page ($500 value)
Official "I'm Speaking" badges customized with your photo to use across all of your online platforms ($500 value)
The list of OPT-IN registered attendees to follow-up with after the conference (GOLD MINE! A value of more than $2,000)
Display a visible special offer during your entire presentation
Public Relations galore! A custom press release announcing your participation that you can share and post wherever you want. ($2500 Value)
A steady flow of marketing via social media @mention love on Twitter promoting your workshop via the event social media account during the months leading up to the conference - (exposure to potentially millions - priceless)
Your presentation will be recorded and provided to you (super fantastic, I know) - so you can use it on your own online platforms for long term lead generation long after the Growth & Success Con is over ($1,000 value)
SOUNDS SUPER FANTASTIC RIGHT? -- HERE'S YOUR END OF THIS AMAZING DEAL! 👏🏽
If you are invited to be speaker partner, you will be notified to discuss next steps to guarantee your Speaker Partner Marketing Package which started at only $395 to get the marketing you need to promote your participation without hassle. We are offering a lot to our speaker partners because we wanted to make this an affordable opportunity for you to get the exposure YOU NEED. The marketing in this package can help with SEO and increase your social media followers and give you leads to make your offers to earn the cash you want!
OKAY SO THIS OPPORTUNITY MAY NOT BE FOR YOU...😕
I get it being a speaker partner may not be for you. No hard feelings from me I promise. You absolutely DO NOT have to apply to be a speaker partner for a chance to take advantage of all the amenities I shared above. BUT if YOU ARE looking to build your tribe of qualified leads (that opt-in list I mentioned you will receive), get kick@ass exposure for your business and level up on speaking gigs with no hassles other than JUST LOGGING INTO PRESENT YOUR EXPERTISE - THIS OPPORTUNITY IS DEFINITELY FOR YOU.
IT COSTS YOU $0 TO SUBMIT YOUR PRESENTATION FOR CONSIDERATION
GOOD NEWS! It is FREE to APPLY to speak, if you are selected among the LIMITED number of speakers invited to present during this virtual event you will be asked to purchase a Speaker Marketing Technology package to get the above benefits. Sound Good?
Click the button below - NOW.
Best,
Shakira Brown
Host of Growth & Success Con
Click here to submit your presentation for consideration:
https://goo.gl/forms/TUzfYkEl0D8eFMEV2
Growth & Success Con is presented by SMB Strategic Media LLC
Information Disclosure: Offers and details regarding speaker benefits made on this page are subject to change without notice. SMB Strategic Media makes no guarantees as it relates to the results of purchasing the Speaker Marketing Technology Pass.